Prague's communism museum narrates the history of the Czech Republic in the 20th century, from the Communist coup d'état in 1948 to the fall of the regime as a consequence of the Velvet Revolution in 1989.
In the three main rooms of the Museum, visitors will be able to immerse themselves in the daily life, politics, the media propaganda, the secret police and its censorship thanks to the following themes: 'Communism the Dream, the Reality and the Nightmare'.
Is it worth visiting?
The museum is small, but if you're interested in history and would like to learn more about the country's past, you will find it extremely interesting. During the visit, you will find photographs and scenes from the Communist period, accompanied by panels with information on them. If you stop to read them all, it will take you approximately one hour to see the whole museum.
Considering the size of the museum, some visitors might find the museum a little expensive, especially compared to other monuments and galleries in Prague. However, this museum is extremely original and different from any other, and definitely well worth visiting.
New building
The museum was recently moved to a larger and more practical building, since before it was difficult to find and too small to house the whole collection.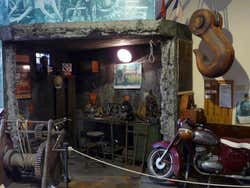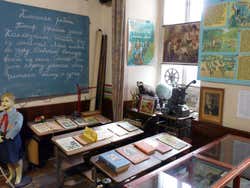 Schedule
Every day: 9 am – 9 pm
Closed 24 December
Price
Adults: Kč 380 (US$ 17.30)
Students: Kč 320 (US$ 14.50)
Seniors (over 65): Kč 290 (US$ 13.20)
Children (under 10): free entrance
Transport
Metro: Můstek, lines A and B.