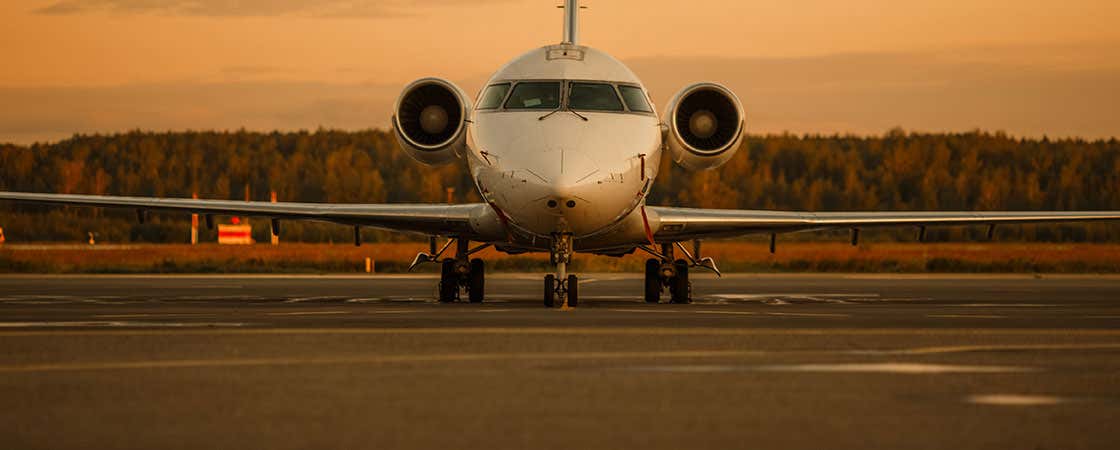 Vaclav Havel Airport Prague, Ruzyne (PRG), is the most important international airport in the Czech Republic. In 2019, over 18 million passengers used one of its terminals.
How to get to the city centre from the airport
Airport transfer service: This is the easiest, most comfortable and fastest way of getting to the city centre, as well as being extremely cheap. For just

Kč

808 (

US$

36.70), a chauffeur will be waiting for you at the terminal with a sign with your name on it to take you to your hotel safely and with a fixed price. You can book an airport transfer service online on Introducing Prague. 
Taxi: A taxi to the centre will cost between

Kč

850 (

US$

38.60) and

Kč

1,100 (

US$

49.90); therefore, more expensive than a private shuttle service. It's also important to keep in mind that taxis in Prague have an extremely bad reputation, although in recent years things have greatly improved.
Bus 119: Departs from Terminal 1 and 2 and arrives at Nádraží Veleslavín (metro line A) in 15 minutes. Here, travellers can get the metro using the same transport ticket to their hotel's closest metro station. This bus is the best option if you're staying in the city's historic centre. A one-way ticket will cost 32CKZ (€1.20 - $1.35 - £1). All tickets have to be bought at the Public Transport information point at the airport or directly on the bus. If you purchase the ticket from the bus driver, it'll be slightly more expensive.
Bus 100: Runs between Terminal 1 and 2 and Zličín metro station (metro line B) in 20 minutes.
Airport Express bus: This bus runs between the airport and Prague's main railway station (Hlavní nádraží), which is found on metro line C. A one-way journey is more expensive than taking public transport, costing 

Kč

60 (

US$

2.70) (€ 1.80 (

US$

1.90) -

US$

2- £ 1.50 (

US$

1.90)). This is the best transport to take if you're going to catch a train from Prague train station. The route takes around 35 minutes. 
Buses 179 and 225: These buses run between the airport and Nové Butovice (metro line B) and take approximately 45 minutes.
Night bus 510: If you get to Prague Airport after midnight, when the other buses no longer run, you can take the 510-night bus to Divoká Šárka, where you can then take the night tram 51 to the city centre. Here, you can take other night buses or trams to get to your final destination. Note that the metro closes at around midnight.
Prague Airport Museum
If you arrive with enough time and would like to explore the Prague Airport Museum before getting to your hotel, it's located in Terminal 2. The museum features a replica of an aircraft cabin and photographs and videos depicting the history of the airport.