Monuments and Tourist attractions
Discover the most interesting monuments in Prague, and the unmissable tourist attractions if you travel to the Czech capital.
Malá Strana (Little Town)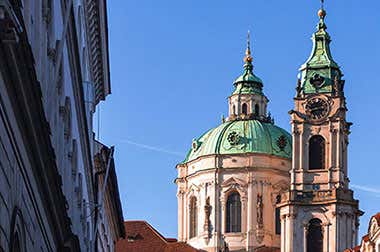 St Nicholas Church in Malá Strana (not to be confused with the one in Staré Město) is the most beautiful and famous Baroque church in Prague.
Nové Město (New Town)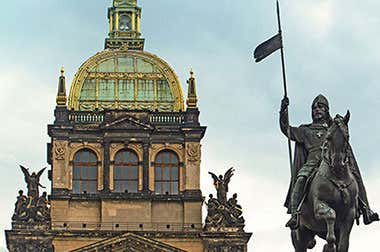 Wenceslas Square has witnessed many recent historical events and is a place where many demonstrations and public gatherings take place.
Josefov (Jewish Quarter)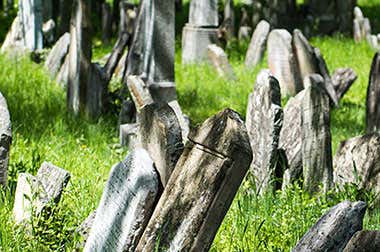 The Old Jewish Cemetery is one of the oldest surviving Jewish burial sites in the world. It's estimated that there are more than 100,000 bodies buried here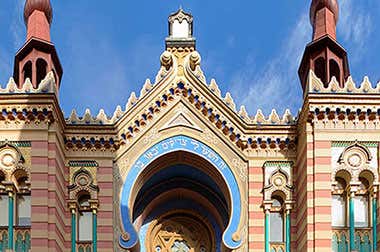 Visiting the Jewish Town and its six synagogues is one of the most popular tours in Prague. Get to know the long and storied history of the Jews in Prague
Views of the Prague Exterior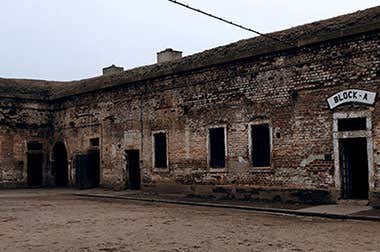 Terezín is a former military fortress located about 40 miles north of Prague, used as a concentration camp during World War II.
Other tourist attractions in Prague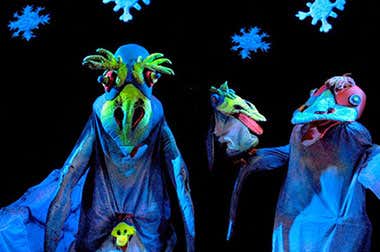 The Black Light Theatre of Prague is a mime theatre performance in the darkness. It is a speciality of the Czech Republic.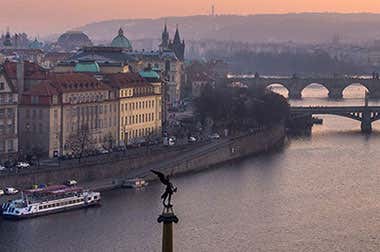 Get a different perspective of the historic centre of Prague by taking a cruise on the Vltava River. Find out about the different cruises available in Prague.
Prague State Opera was built in 1888. Buy tickets to the Opera and ballet for as little as 100CZK and discover this beautiful building.