Josefov was established when two Jewish communities that lived in the region during the Middle Ages merged gradually. Formerly a Jewish ghetto, it became part of Prague in 1850.
In the beginning, one community settled in the surroundings of the Old New Synagogue and the other was rooted near the Spanish Synagogue.
The name Josefov is a tribute of the Jews to Joseph II, the ruler who integrated this community into the Czech society. During the sixteenth and seventeenth century, and due to the accusations of the Christians, all Jews were made to wear a yellow piece of clothing to distinguish them from the rest of the population.
The Josefov district was made part of Prague in 1850, and at the end of the nineteenth century, authorities restored the area completely, maintaining the synagogues, the cemetery and the town hall.
Top attractions
The six Jewish Synagogues: High Synagogue, Spanish Synagogue, Klausen Synagogue, Maisel Synagogue, Pinkas Synagogue, Old-New Synagogue.
Old Jewish Cemetery: One of the most unusual and impressive sights in Prague.
Josefov Town Hall: Built at the end of the sixteenth century, the building has been renovated on several occasions, the last time being in 1908.
Convent of Saint Agnes: In the cloisters, visitors will find a small museum.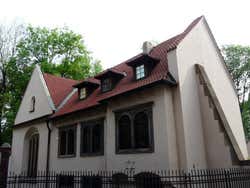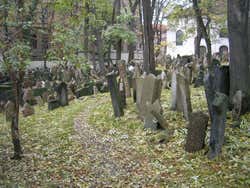 Transport
Metro station: Staroměstská, line A.
Tram stop:Staroměstská, lines 17 and 18.